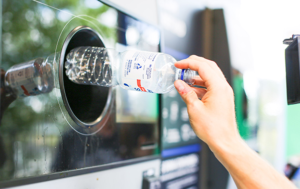 Make money with plastic and canes at return to earn point
Make money with plastic and canes it is the best way to recycle canes and plastic bottles
Plastic cans and bottles are using everywhere in our daily life but studies and evidence show that these plastic contains small amounts of chemicals but some amount of chemicals also transferred into food and drinks that we are using everyday.
Sign of Great pollution and diseases
Water cans which are available in Pakistan and the plastic bags which are using in every Street and Markets are the sign of great pollution and many diseases.
These should be recycled and convert into useful products or for energy creation.
In many states there are many points where people can not only earn money but also can clean their homes cities and even our country.
There are almost 10 countries which are working on recycling teeth bottles and clean cities from this dangerous pollution. The Government of the states create a law called cane and bottle Redemption Laws.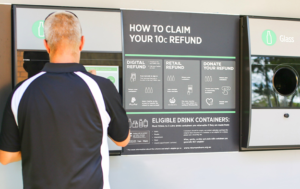 Return to earn points in different stats
Here are the 10 states which have many return to earn points republic to clean their homes with Bottles And cans and in return they can earn money.
1. California
Californians can earn 10 cents for 24-ounce or greater containers, or 5 cents for smaller ones. Cans or bottles must be marked "CRV" for "California Redemption Value" or "CA Cash Refund" to qualify.
2.Connecticut
In Connecticut, consumers earn 5 cents for every returned container from beer, soda, mineral water and non-carbonated beverages such as Vitamin Water and non-flavored bottled waters.
3.Hawaii
Hawaiians can return glass, aluminum and plastic containers from beer, malt beverages, wine coolers, soda and water — almost anything except milk, wine and liquor. Just look for the "HI 5¢" logo.
4.Iowa
Iowans earn a nickel for every beer, wine, liquor, wine cooler, soda or mineral water bottle or can they return. As long as it's alcoholic, carbonated or water, and it's marked with "IA-5¢," it'll net you 5 cents.
5.Maine
In Maine, you can get 5 cents for every beer, wine cooler, hard cider, soda, non-carbonated water and other non-carbonated beverage container you return, excluding dairy products.
6.Massachusetts
Massachusetts offers a 5-cent redemption reward for the usual suspects: beer, malt, soda and other carbonated beverage containers.
7.Michigan
Progressive Michigan has long applied a 10-cent deposit to beer, soda, water (sparkling and still), wine cooler and canned cocktail containers.
8.New York
New Yorkers should look for the "NY 5¢" mark on the label of cans and bottles of beer, malt beverage, soda and "water that does not contain sugar" (so presumably Vitamin Waters are out).
9.Oregon
This this state people can earn 10 cents for every can or bottle of beer, soda, malt beverage, and bottled water, including Smart Water, Vitamin Water and mineral waters.
10.Vermont
In the vanguard of the recycling industry is Vermont with a respectable redemption rate of 85%. That's probably due to a 15-cent return refund on liquor bottles.