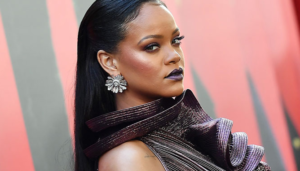 Rihanna song in Trump rally
Rihanna song in Trump rally She hate this and she is upset
How you feel when your song is played on a really instead of a contest. This was happened to a brilliant singer copywriter and actress name Rihanna who song was played by donald Trump rally after that incident Rihanna was so upset about this as her song was not play ball game.
Reported by White House Bureau ChiefPhilip Rucker
It has been said million time and this is a million and one.
On the other hand Rihanna criticize about this as her song is played in a really without any permission. It was informed by her fans and she responded to her with twitter twit
And thanks to philip for head up.
After this incident other music artist as requested not to use their music for any kind of republican rallies.
Same kind of case occur when a singer and a rapper Pharrell Williams song ' happy' used in a really.